Beware of BBN and Moody Church!
by

Karen Pansler Lam, J.D.
Beware of BBN (Bible Broadcasting Network)!
And…
Beware of Moody Church!
In the past, I occasionally listened to the sacred music on BBN radio. But the past few years I noticed a change. Sometimes the songs sound Hollywood: like show tunes from a Hollywood musical. And sometimes they throw in more contemporary sappy songs.
And some of the radio announcers seem to lean toward a social gospel.
So, I stopped listening to BBN.
However...
My husband and I spent Easter in the North Georgia Mountains. On Easter morning, I turned on the radio and found the broadcast of The Moody Church in Chicago, Illinois. The church was founded by Evangelist Dwight L. Moody and is also referred to as Moody Memorial Church. As I listened, I was so impressed! What beautiful and reverent singing! This church honors the majesty of the King of kings, and Lord of lords with a reverent Easter service!
Since there was no Internet access where I was staying, I decided to watch the service online when I got home…
What a disappointment! When I visited Moody Church's Facebook page, much to my dismay, I discovered the service on the radio was an old Easter service! Click here to watch it: Facebook
So, I posted two comments…
Where is the beautiful and reverent Easter service with Pastor Erwin Lutzer I heard aired Easter morning on BBN radio? It must have been an old service. Too bad Moody Church is now worldly just like the other apostate churches! What would D.L. Moody think? Shame on Moody Church!
What a poorly dressed congregation for Easter Sunday! And those on the platform (or stage?) don't look any better! What a disappointment! I will not support a church that does not know how to honor the holiest day of the year by dressing with such disdain for such a holy day! And the worldly music is not fitting for the King of kings and Lord of lords! Woe unto Moody Church!
Karen Pansler Lam, if we may ask -- what are your specific concerns? We sought to honor God with everything we did on Easter Sunday, as we do at every moment. If you have specific concerns you would like us to address, please feel free to email us at info@moodychurch.org, or to send us a direct message.
- we're sorry that you were unhappy with what you consider inappropriate dress. Although we ask everyone to be modest, we don't consider "dress code" to be an indicator of one's spiritual state. We would encourage you to consider James 2 and the Apostle's exhortation to welcome the "man in shabby clothes" with as much joy as we do the one wearing "fine clothing."
I replied...
The man in shabby clothes means the poor - it does not mean lazy slobs, or those who want to dress comfortably. I know many poor folks who still desire to dress their best to go to the Lord's house. On the Lord's day, when we go to the Lord's house, we should honor Him in everything we do - including dress. For we are honoring the King of kings, and Lord of lords! Whether ignorantly or defiantly, Moody has bought into the New Church Order. Shame on you! See my message "No Reverence in God's House" @ http://www.libertyadvocate.com/Reverence.htm
So, I mentioned Moody's apostate worship in Evangelical Cancel Culture: Canceling the Old Church Order (libertyadvocate.com) and sent them an email denouncing their worldly worship.
And I sent BBN an email expressing my surprise that it aired an old service on Easter.
Here is the reply I received from Rob Ferguson...
Thank you for contacting BBN. Our ministry's association with Moody is with Erwin Lutzer's tenure as senior pastor at Moody Church, as well as other programs associated with Moody Media.
I have not kept up with the intricate details since their congregation has selected a senior pastor to succeed Pastor Lutzer due to him retiring from those duties. He still serves as Pastor-Emeritus. Â
It is BBN's understanding that while Moody may have strayed from their roots on more-subjective issues (which by the way we would not be in lock-step with), their practice of sound Biblical Doctrine is still intact. Â
We hope that you continue to listen to our station and that BBN is a blessing and an encouragement to you. May the Lord bless you.
I replied…
Worldly worship is NOT a subjective matter. Color lights, "Christian" rock music, and other worldliness is an abomination in God's house.
Have ye not read, "Her priests have violated my law, and have profaned mine holy things: they have put no difference between the holy and profane, neither have they shewed difference between the unclean and the clean, and have hid their eyes from my sabbaths, and I am profaned among them (Ezekiel 22:26)?
Clearly, God commands us not to profane holy things, including His house. God must be reverenced. And those who reverence God must reverence His house. Jesus made it perfectly clear by His words and actions that the temple must be a house of prayer.
Read my message No Reverence in God's House (libertyadvocate.com)
No wonder America is suffering under God's judgment!
Karen Pansler Lam, J.D.
Liberty Advocate
www.libertyadvocate.com
And Moody Church does not teach sound Biblical doctrine…
Pastor Miller (called Pastor Phillip; another part of church cancel culture) closed the Easter service with an invitation to "come to know Jesus" (a personal relationship), not if you would like to be saved, or born again.
The Bible never says we must have a "personal relationship" with Christ.
Jesus is very clear…
Except a man be born of water and of the Spirit,
he cannot enter into the kingdom of God.
John 3:5
Ye must be born again.
John 3:7
Jesus says we must be born again, not we should be born again. It is absolutely necessary if we are to be called one of His own.
There are many professing Christians who claim to have a "personal relationship" with Jesus, but smoke marijuana, watch pornography, get drunk, and commit other sins. This is the false gospel of the New Church Order that hates the doctrines of repentance, holiness, righteousness, and other doctrines that teach the sanctifying power of the Holy Spirit.
When we are born again, the Holy Spirit renews and sanctifies us.
We are new creatures in Christ...
Therefore if any man be in Christ,
he is a new creature:
old things are passed away;
behold, all things are become new.
2 Corinthians 5:17
I wonder how many souls in Moody Church believe they are saved, but are on the road to hell because the church has surrendered to the apostate New Church Order?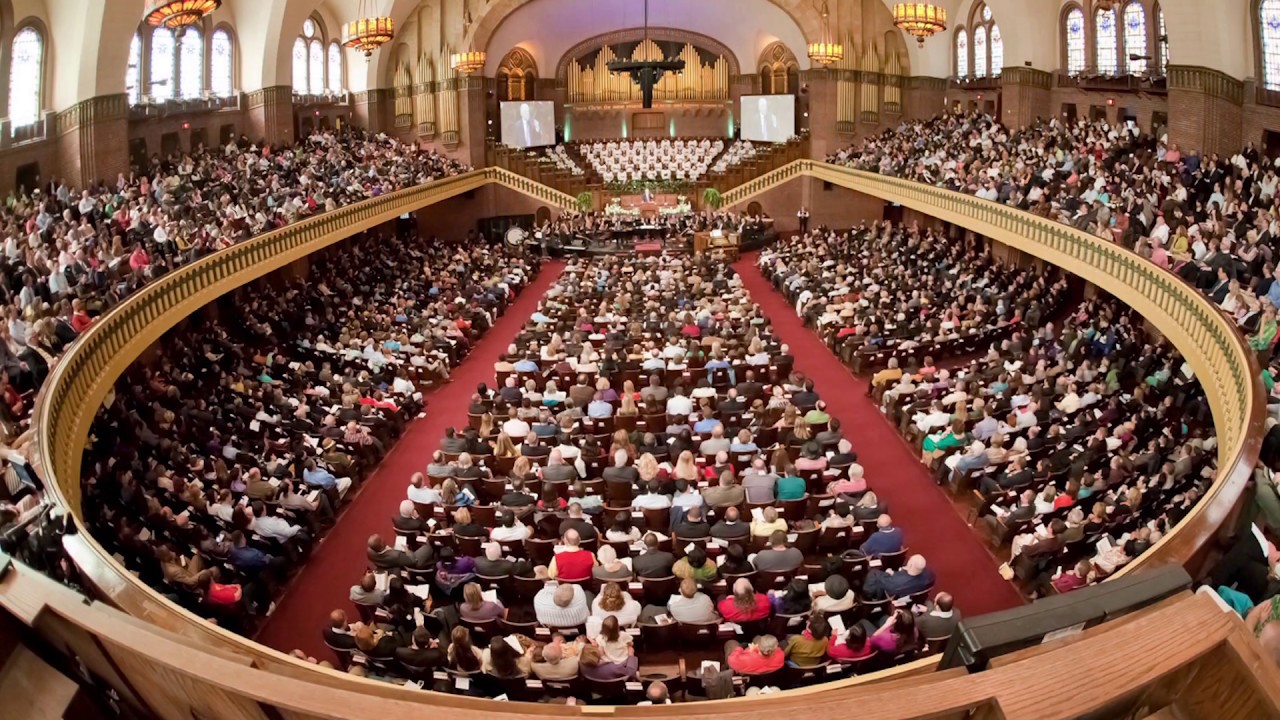 Listen…
Beware of BBN!
Beware of Moody Church!
June 2021
Liberty Advocate
http://www.libertyadvocate.com/