November 2020
My dear friend,
Praise the Name of God with songs of thanksgiving!
Thanksgiving is a holy season, and we must observe it with joy and reverence and holiness. It must not be celebrated as Turkey Day, a secular holiday. Therefore, during this season of thanksgiving, let us lift our voices and sing praises to the Lord.
I will praise the name of God with a song,
and will magnify him with thanksgiving.
This also shall please the Lord better than an ox or bullock
that hath horns and hoofs.
Psalm 69:30, 31
Christians ought to glorify God with their songs of praise for it is more pleasing to Him than ceremonial sacrifices.
We should lift our voices individually and collectively magnifying the Lord with grateful hearts. Homes, Christian schools, and churches should gather and sing reverently to the Lord hymns of thanksgiving:
We Gather Together
Come, Ye Thankful People, Come
Doxology
His Name is Wonderful
Joyful, Joyful, We Adore Thee
O Worship the King
To God Be the Glory
…and other glorious hymns of praise.
It is our Christian duty to sing praises of thanksgiving to the Lord. Let each of us take this Biblical duty seriously and joyously.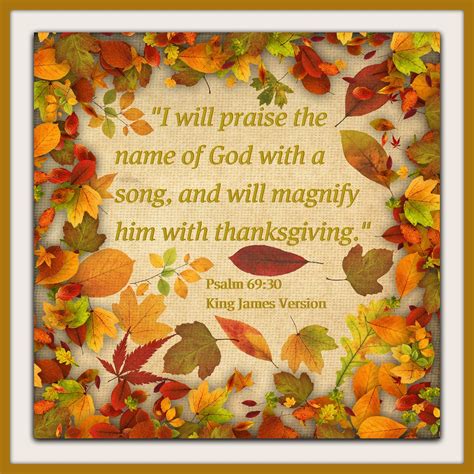 O Christians, fill your hearts with songs of praise and thanksgiving!
O Christians, with thankful hearts lift up your voices and sing praises to the Lord!
O Christians, magnify the Lord with thanksgiving!
Wishing you a blessed Thanksgiving,
Karen Pansler Lam, J.D.
Liberty Advocate
www.libertyadvocate.com/