September 2022
My dear friend,
The poor of today are not the same as the poor in the Old and New Testaments. Back then, the poor were widows and orphans. And the widows had to meet specific qualifications for church welfare.
In a letter to Timothy addressing the Church's duty to support widows, the apostle Paul explains the Church should give money to deserving widows only. And he specifies the qualifications: First, the widow should be elderly and not young enough to work. Second, she must not have been married numerous times. Third, she must be known for her good works. Paul admonishes Timothy to turn away young widows because their idleness will lead to no good – busybodies and tattlers. And, if the widow has living relatives they are to support the widow – not the Church! "If any man or woman that believeth have widows, let them relieve them, and let not the church be charged; that it may relieve them that are widows indeed" (I Timothy 5:4,16). In other words, if a person is in financial need, it is the responsibility of their family to help them, not the Church!
So, who is deserving of charity? According to Paul, the elderly widow who meets the qualifications set forth in his letter to Timothy is deserving of our charity. And the Bible tells us orphans are deserving of our charity (James 1:27).
But many progressive ministers encourage the lazy by handing out free food, clothing, and other basic necessities. They act in direct disobedience to God's Word.
Years ago, ministers were wiser...

In 1894, the Reverend James W. Cole wrote in the chapter "Reaping Without Sowing" in Portraits and Principles of the World's Great Men and Women With Practical Lessons on Successful Life By Over Fifty Leading Thinkers:
There are altogether too many persons anxious to live upon the toil and profit by the fortunes of others rather than to earn their own. Do you know what that means? It means to be a thief and a vagabond… To get by unfair means the toil or the wealth of another will never be any other than a misfortune to him who gets it. Even when another gives you a fortune you did not earn, it proves in general a misfortune by arresting the development of your own powers of manhood, that need and must have work in order to grow…You must make your own fortune on earth if you would be honest, and honorable, and gain a well-developed manhood... Depending on the patronage of others will not gain it, but your own industry and fidelity to the right will. (Emphasis added.)
And Rev. Cole has many other words of wisdom in chapter 46 @ http://www.archive.org/stream/portraitsprincip00kingiala#page/n15/mode/2up
And in 1875, Samuel Smiles wrote in his best seller Thrift:
Every man is bound to do what he can to elevate his social state, and to secure his independence. For this purpose he must spare from his means in order to be independent in his condition. Industry enables men to earn their living; it should also enable them to learn to live. Independence can only be established by the exercise of forethought, prudence, frugality, and self-denial.
http://www.readcentral.com/chapters/Samuel-Smiles/Thrift/01
Today, there are too many Americans refusing to work and living off public, community and church welfare. And foolish men and women belittle us if we refuse to support bums. But nowhere does the Bible command us to support idlers.
Look, my dear friend, even the early church demanded that every man fulfill his duty of work. In II Thessalonians, Paul writes: "For even when we were with you, this we commanded you, that if any would not work, neither should he eat" (3:10). Paul didn't suggest it, he commanded it.

But many progressive pastors believe they are more righteous than God and redistribute Christians' wealth by giving it to the lazy: free food, free clothing, school supplies, and so forth. This is Marxist redistribution of wealth disguised as "compassion."
They are blind.
They are ignorant.
They are dumb dogs.
Don't be deceived. There is no Biblical duty to support the idler.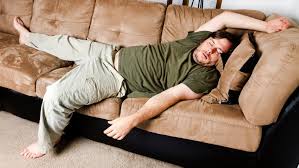 It's time to revive the preaching of the Biblical work command.
Grace and peace,
Karen Pansler Lam, J.D.
Liberty Advocate
http://www.libertyadvocate.com/