Jesus clearly proclaims the only true way to build the Church is to preach the Gospel. "Go ye into all the world, and preach the gospel to every creature" (Mark 16:15).
The Church is the body of Christ. Only those who are born again belong to the Church, or the body of Christ. Sinners who attend church are not true believers. Consequently, sinners are not part of the body of Christ. Jesus boldly proclaims to sinners: "Ye must be born again" (John 3:7). Sinners are lost souls who need salvation.
Entertainment, free breakfast, and other tricks and gimmicks used by churches will not save lost souls. Sinners may attend church because of these gimmicks, but attending church does not save them. No one will enter the gates of heaven because of church attendance.
Nonetheless, the modern pastor wants sinners to feel good when they come to church. So, modern preachers refuse to preach against sin. Sadly, many men and women attending church are enslaved to a life of sin: booze, cigarettes, drugs, pornography, vanity, greed, laziness, and other sins in disobedience to the Law of God.
The truth is that no matter how often the sinner attends church or how often the sinner professes to be a Christian, he is a slave of sin. And a slave of sin is not a child of God. A slave of sin is a child of the devil: "He that committeth sin is of the devil; for the devil sinneth from the beginning. For this purpose the Son of God was manifested, that he might destroy the works of the devil. Whosoever is born of God doth not commit sin; for his seed remaineth in him: and he cannot sin, because he is born of God" (I John 3: 8, 9).
My dear friend, we must reach out and preach the gospel message of salvation and deliverance to all slaves of sin. We must bring lost souls to Christ.
Do you truly care about those in bondage to sin?
Will you reach out to those condemned to eternal damnation?
Will you reach out with true compassion to those whose daily lives are consumed with misery and shame?
When Jesus saw the multitudes, He was moved with true compassion. The Good Shepherd saw the flock scattered and neglected and uncared for. The spiritual false shepherds of Israel were feeding themselves, and not the flock. They did not heal the sick, bind up the broken, or seek the lost. False shepherds have a false compassion. But The Good Shepherd, moved with true compassion, said to His disciples: "The harvest truly is plenteous, but the labourers are few; Pray ye therefore the Lord of the harvest, that he will send forth labourers into his harvest" (Matthew 9:37, 38).
My dear friend, we are all called to be home or foreign missionaries. We are all called to obey the Great Commission and spread the Gospel abroad and at home – even in our hometown.
We must preach at home and around the world the gospel message...
Ye must be born again.
John 3:7
Notice, Jesus says we must be born again, not we should be born again. It is a requirement, not a suggestion. It is absolutely necessary if we are to be called one of His own.
So, what does it mean to be born again? Read carefully and thoughtfully Matthew Henry's entire comment on Jesus' words...
[1.] What it is that is required: to be born again; that is, First, We must live a new life. Birth is the beginning of life; to be born again is to begin anew, as those that have hitherto lived either much amiss or to little purpose. We must not think to patch up the old building, but begin from the foundation. Secondly, We must have a new nature, new principles, new affections, new aims. We must be born anoµthen, which signifies both denuo—again, and desuper—from above. 1. We must be born anew; so the word is taken, Gal. 4:9, and ab initio—from the beginning, Lu. 1:3. By our first birth we are corrupt, shapen in sin and iniquity; we must therefore undergo a second birth; our souls must be fashioned and enlivened anew. 2. We must be born from above, so the word is used by the evangelist, ch. 3:31; 19:11, and I take this to be especially intended here, not excluding the other; for to be born from above supposes being born again. But this new birth has its rise from heaven (ch. 1:13) and its tendency to heaven: it is to be born to a divine and heavenly life, a life of communion with God and the upper world, and, in order to this, it is to partake of a divine nature and bear the image of the heavenly.
Clearly, Jesus teaches unless a man is born again, he cannot see or enter into His Kingdom:
Except a man be born of water and of the Spirit,
he cannot enter into the kingdom of God.
John 3:5
Again, thoughtfully read Matthew Henry's comments...
[2.] The indispensable necessity of this: "Except a man (Any one that partakes of the human nature, and consequently of its corruptions) be born again, he cannot see the kingdom of God, the kingdom of the Messiah begun in grace and perfected in glory.'' Except we be born from above, we cannot see this. That is, First, We cannot understand the nature of it. Such is the nature of things pertaining to the kingdom of God (in which Nicodemus desired to be instructed) that the soul must be re-modelled and moulded, the natural man must become a spiritual man, before he is capable of receiving and understanding them, 1 Co. 2:14. Secondly, We cannot receive the comfort of it, cannot expect any benefit by Christ and his gospel, nor have any part or lot in the matter. Note, Regeneration is absolutely necessary to our happiness here and hereafter. Considering what we are by nature, how corrupt and sinful,—what God is, in whom alone we can be happy,—and what heaven is, to which the perfection of our happiness is reserved,—it will appear, in the nature of the thing, that we must be born again, because it is impossible that we should be happy if we be not holy; see 1 Co. 6:11, 12.
http://www.blueletterbible.org/commentaries/comm_view.cfm?AuthorID=4&contentID=1669&commInfo=5&topic=John
To repeat, Jesus declares: Ye must be born again. When we are born again, we become new creatures in Christ. And by the power of the Holy Spirit we are purified and sanctified and perfected. We are being perfected to spend eternity in the presence of the Lord God Almighty.
Let's go into all the world and preach the gospel message...
Ye must be born again.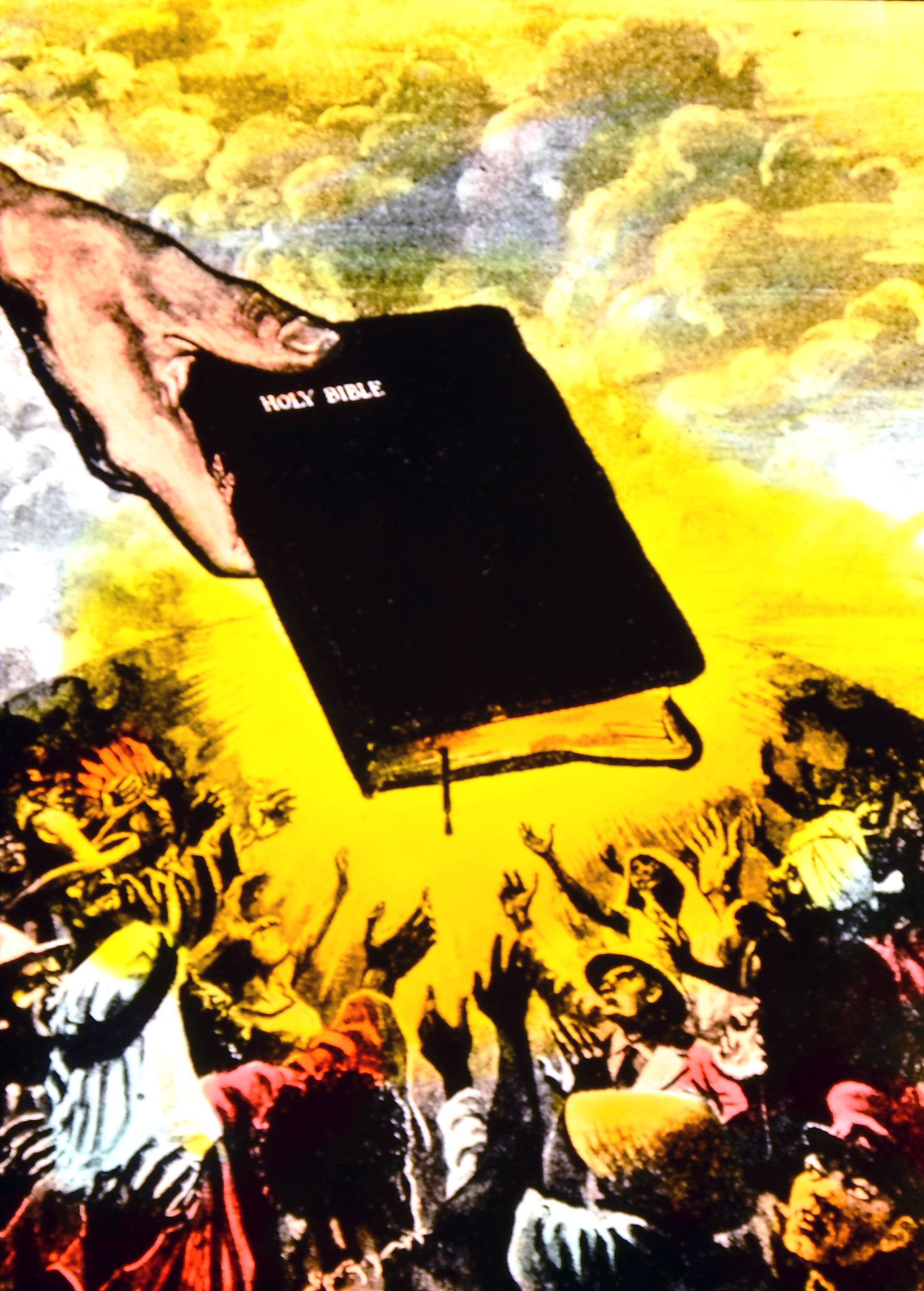 Grace and peace,