June 2022
My dear friend,
Jimmy Swaggart and his family are hypocrites!
On May 31, 2022, Frances Swaggart posted the following on her Facebook page...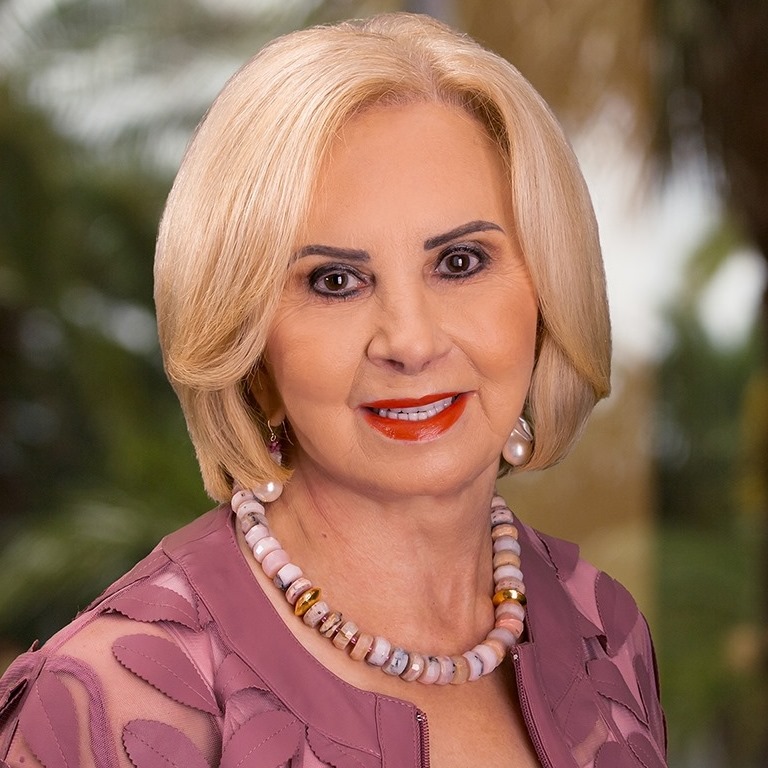 There is a trend in the modern church that is just not right, and that is the lowering of standards for the church, especially in terms of dress. We're talking about those in leadership positions in the church who purposely attempt to dress in what seems to be as sloppy as possible. Across the country, we have men standing behind pulpits on Sunday mornings wearing t-shirts and shorts with shirt tails hanging out. Folks, that's wrong. And this idea of "Just come as you are and bring your snacks, bring your coffee, bring your donuts into the sanctuary to eat during the service"—that's wrong too. Leaders in the church should set the example. When we attend church, we are going to a place with other saints to have an encounter with the Lord Jesus Christ. Shouldn't we show Him respect by the way we dress and conduct ourselves? You know what appropriate dress is—it's decent, it's modest. So don't come to church sloppy. Put your best clothes on, comb your hair. You're coming into the sanctuary to worship the King of kings and the Lord of lords. When we come before the Lord, we should present ourselves wearing the very best we have.
And Frances posted this picture...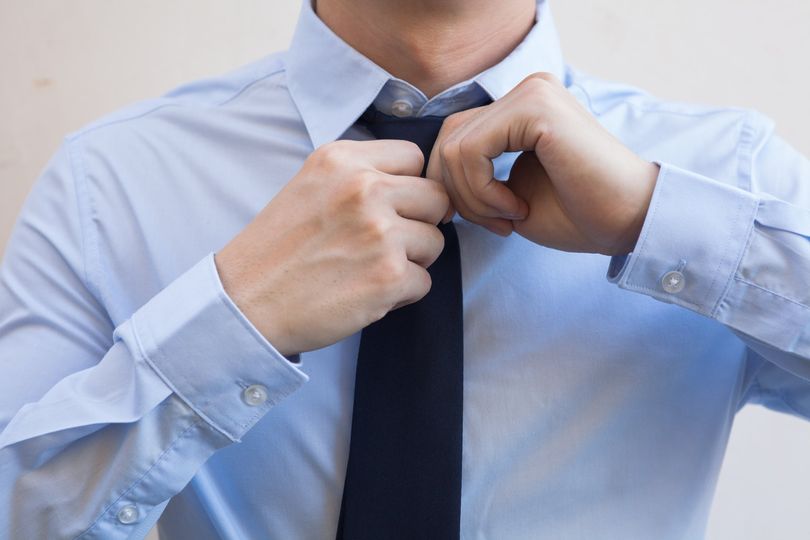 I guess this doesn't apply to Gabriel Swaggart? I have seen numerous pictures of her grandson in jeans and T-shirt "ministering" to Crossfire youth.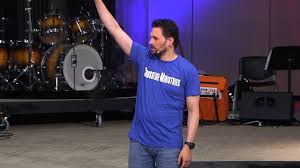 And...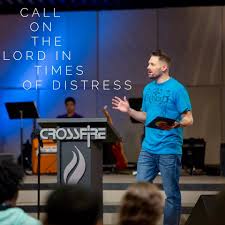 And...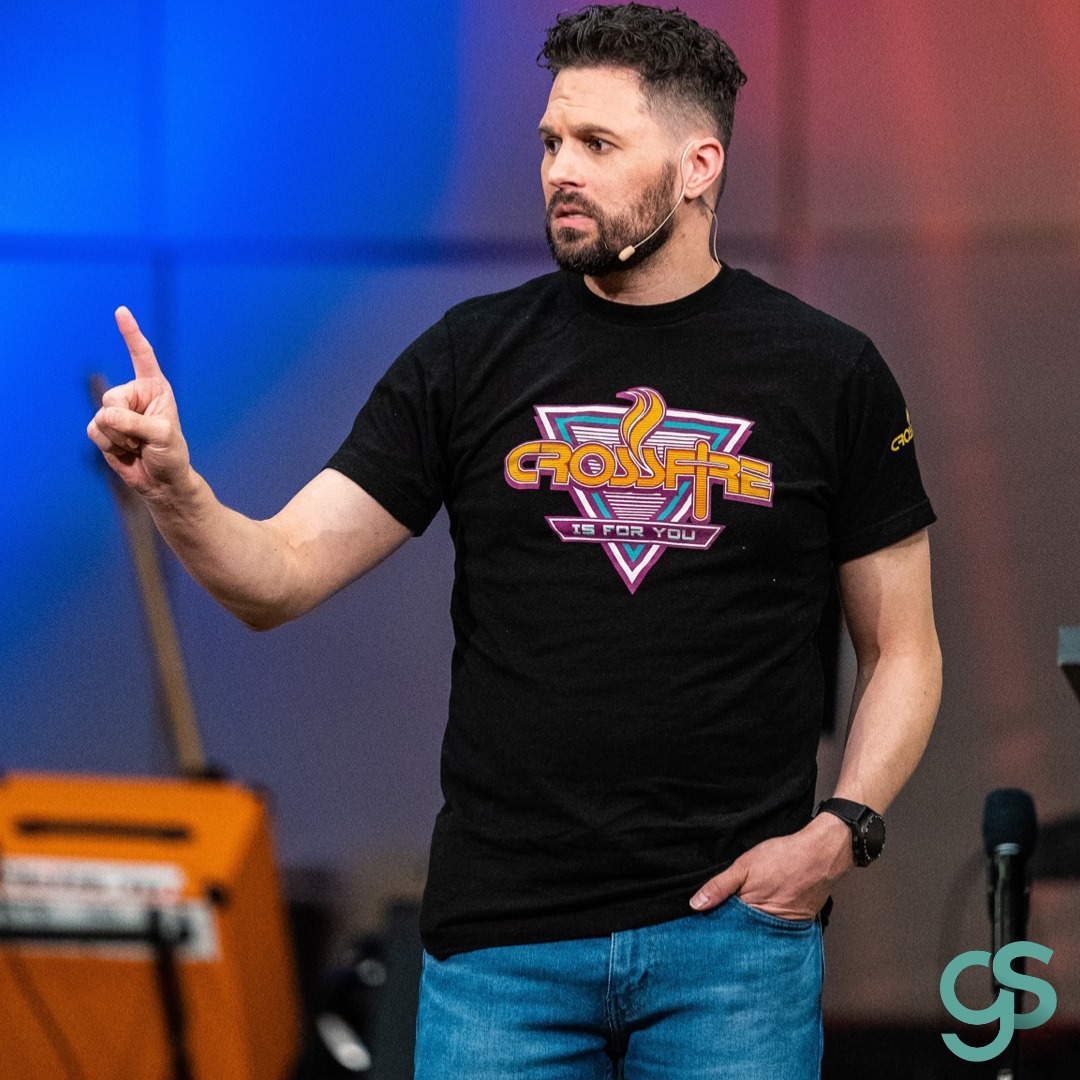 And...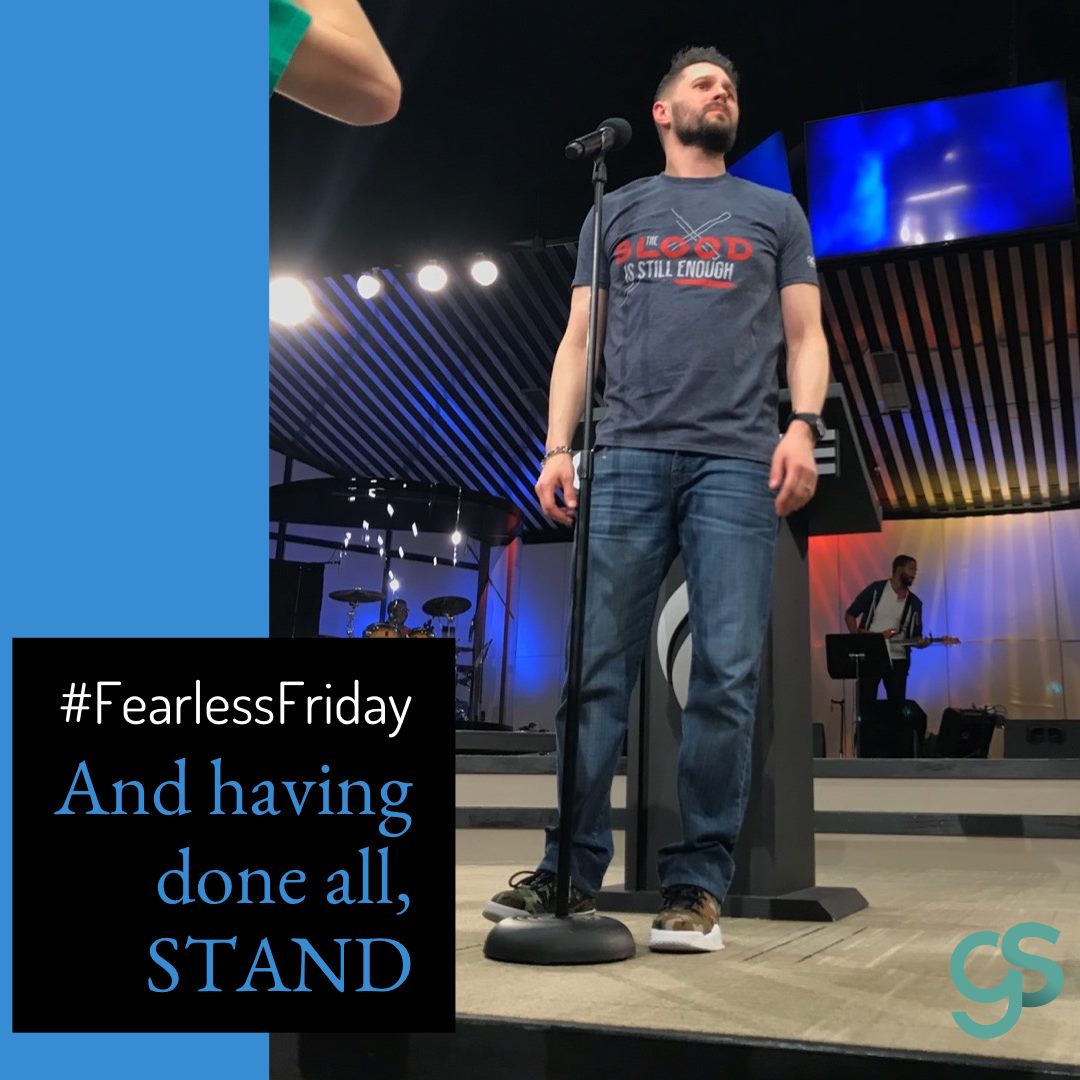 Remember Frances points her finger at others condemning them for dressing sloppy. But Frances' grandson dresses sloppy! He is not wearing to church the very best he has!
O ye hypocrites!
But this is nothing new. The Swaggarts have always been hypocrites...
Years ago, Jimmy Swaggart condemned contemporary Christian music as worldly - "Christian" jazz, and rock and other popular music to please the carnal spirit of revelry. Now, JSM music is Christian contemporary music; it is his marketing strategy to enlarge his viewing audience and increase sales of JSM merchandise on SBN - the Jimmy Swaggart shopping network.
O ye hypocrites!
And Jimmy Swaggart Ministries denounces the modern church and at the same time they are the modern church! They wear casual dress on Wednesday nights (Jimmy wears no necktie, Frances wears slacks, etc.) and other transitions of a sacred church into a worldly church. And yet they point the finger of shame at others!
JSM, shame on you!
O ye hypocrites!
And there are many other examples of their hypocrisy, but let's get back to Frances' Facebook post...
Frances is a hypocrite denouncing sloppy dress in church, when her grandson dresses like a slob in the Crossfire youth pulpit!
Now, let me be clear: I agree with Frances that we should wear our best to church. I have written several articles on how our appearance matters, including wearing our Sunday best.
But to point the finger of shame at others while grandson Gabriel, associate pastor of Family Worship Center and president of Jimmy Swaggart Bible College, dresses like a slob is hypocrisy!
Shouldn't Gabriel be setting a high standard of dress for youth?
And shouldn't Gabriel be setting a high standard of dress for other pastors and churchgoers?
O ye hypocrites!
Grace and peace,
Karen Pansler Lam, J.D.
Liberty Advocate
http://www.libertyadvocate.com/
P.S. Look at these articles...
The Bible Is Clear: Our Appearance Matters
http://www.libertyadvocate.com/Appearance%20Matters.htm
No Reverence in God's House
http://www.libertyadvocate.com/Reverence.htm
Easter Is a Holy Day
http://www.libertyadvocate.com/Easter.htm
See also The Jimmy Swaggart Series:
1) Jimmy Swaggart's Perverted Gospel: The Expositor's Study Bible"
http://www.libertyadvocate.com/Swaggart's%20Perverted%20Gospel.htm
2) Judging Jimmy Swaggart: "Ye Shall Know Them By Their Fruits"
http://www.libertyadvocate.com/Judging%20Swaggart.htm
3) Jimmy Swaggart, O Ye Hypocrite!
http://www.libertyadvocate.com/Swaggart%20-%20Hypocrite.htm
4) The Greater Damnation: Swaggart or Hitchens?
http://www.libertyadvocate.com/Swaggart%20-%20Damnation.htm
5) The Gap Theory Is a Lie
http://www.libertyadvocate.com/The%20Gap%20Theory%20is%20a%20Lie.htm
6) Jimmy Swaggart's Expositor's "Bible": Doctrines of Devils
http://www.libertyadvocate.com/Swaggart's%20Doctrines%20of%20Devils.htm
7) Jimmy Swaggart's False Tongues
http://www.libertyadvocate.com/Swaggart's%20False%20Tongues.htm