Liberty Advocate
http://www.libertyadvocate.com/
Shame on Southeastern University!
by
Karen Pansler-Lam, J.D.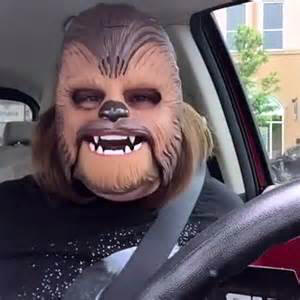 A Texas woman whose infectious laughter while masquerading as a "Star Wars" character has circled the globe is helping Southeastern University cash in on her fame. Candace Payne, now known more familiarly as "Chewbacca Mom,"... Published June 1, 2016http://www.theledger.com/article/20160601/NEWS/160609946/0/search
Shame on Southeastern University of the Assemblies of God!
What would Southeastern's godly founders think of this worldly marketing gimmick?
What was originally consecrated as holy ground for the holy purpose of bringing glory to God has become an amusement ground for a cheap publicity stunt.
This is a disgrace.
Southeastern President Kent Ingle awarded the "Chewbacca Mom" and her family full, tuition-free scholarships. The reason? According to Ingle, "Since you've been bringing joy and laughter and great inspiration to a lot of people around the world." Joy? True joy is a fruit of the Holy Spirit (Galatians 5:22). Ingle should have said "fun" instead of "joy." Inspiration? What is inspiring about a woman's fake hysterical laughter while wearing a bizarre toy mask?
This is a disgrace.
But, once again, this foolishness shows the true worldly heart of Southeastern.
In 2014, Polk Life interviewed seven top educators in Polk County, including Ingle. He never mentioned the Bible, God, prayer, or made any Christian references.
This is a disgrace.
Yet, several educators mentioned their faith.
For example, Florida Southern President Anne Kerr:

"When I first came, I was overwhelmed thinking all of these students were in my care," Kerr said. "I learned to be more spiritual and pray and place them in God's care. I do my part from this seat."
And Keith Wade, president of Webber International University:

"You really feel like you've been actively involved in their life, and you've really made an impact," Wade says. "For some of us, this is as close to God's work that we're ever going to do."
And Gregory Hall, president of Warner University:
"I remember being in the church ministry and thinking, 'You know what? I think maybe higher education is something that I would enjoy doing,' " Hall says.
And Ava Parker, chief operating officer of Florida Polytechnic University:
"I pray every day for Florida Poly. I pray that we are given the strength and tenacity to reach our goals. I pray that we are developing an institution that will positively impact the lives of our students and our community, and I pray that I will be the type of leader that will inspire our team to remain focused and committed. I accept and encourage all who will offer positive prayers for poly."
Four of the seven heads of schools referred to their Christian faith.
But not Ingle.
Not one word.
And Brian Carroll, Southeastern's executive vice president, ridiculed college presidents who bring dignity to the office with their demeanor and professional dress - suit and tie:
Carroll rattles off adjectives that might apply to other college presidents but not to Ingle: stuffy, elitist.
Carroll indirectly ridicules past Southeastern presidents such as Dr. Cyril Homer, a man who brought great dignity to the office and is beloved and revered by alumni.
And Carroll is so busy glorifying Ingle that he forgets to even mention God.
This is a disgrace.
Read the article for yourself. . .
Polk Life Magazine July 2014 Page 74 - BlueToad
bluetoad.com/publication/?i=219495&p=74
Polk Life Magazine July 2014 : Page 74 ... Yet Ingle is on a first-name basis with most people on the campus of KENT INGLe | President, Southeastern University ...
Undeniably, Southeastern has replaced godliness with worldliness.
And, sadly, this is the new face of Southeastern, my alma mater (1977 &'78). . .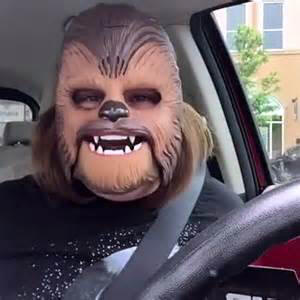 Shame on Southeastern!
Clearly, the School is led by the spirit of man, not the Spirit of Christ
Listen…
The true Christian school is a Spirit-led school.
A school that is led by the spirit of man and not the Spirit of God is a dead school - a false Christian school.
The Bible declares that true Christians are a holy people led by the Spirit of God:
For as many as are led by the Spirit of God,
they are the sons of God.
Romans 8:14
The true Christian school is a holy people led by the Spirit of God.
The true Christian school is a holy school.